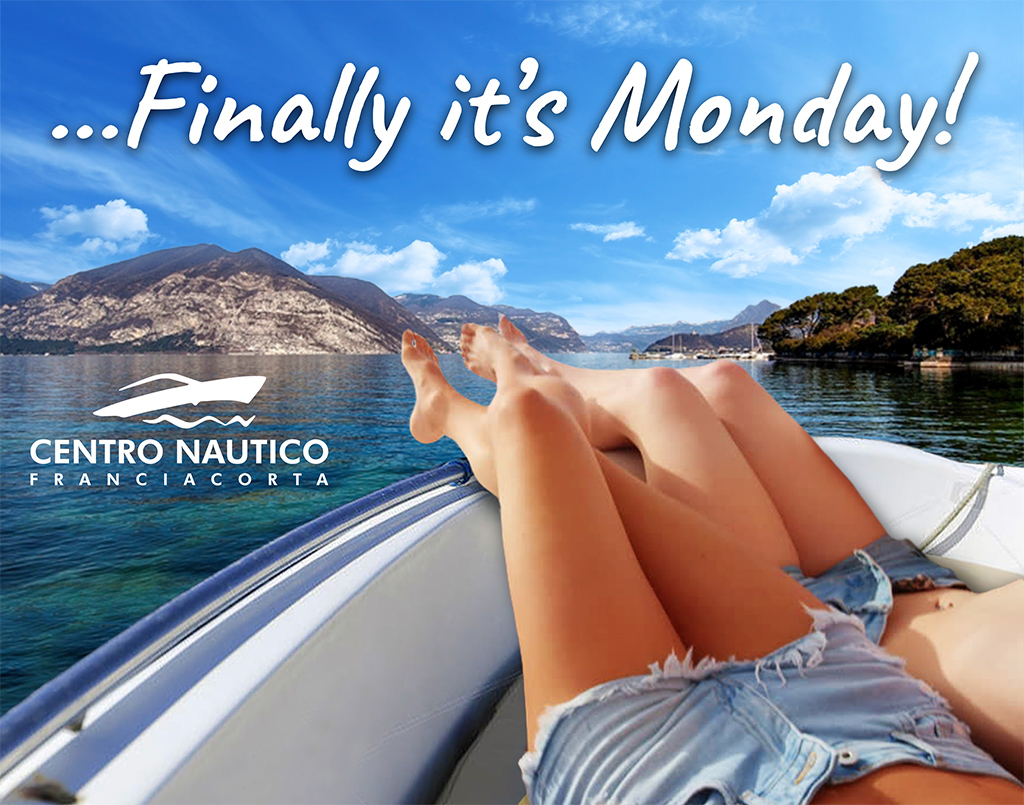 SPECIAL OFFER FOR MIDWEEK DAYS
From Monday to Friday the rental of all our boats without licence required
costs only 100€ a day!
You can rent our boats at:

Costa Volpino (BG) - Località Bersaglio

Pisogne (BS) - c/o Porto Goen
Iseo (BS) - Località Pilzone
Sarnico (BG) - Vicino Italmark
BOAT CHARTER
Yacht charter on Lake Iseo with or without license
Centro Nautico Franciacorta is leader in boat charter on Lake Iseo.
We have a fleet of over 15 boats with or without a licence, thanks to which we can meet every request for boats in the north and south of the lake, with positions located in Iseo and Sarnico.
We are the only company to offer alternative solutions to daily charter with the possibility of choosing the convenience of our guided tours for groups, bachelor/hen parties, dinners on board our boats and wedding and transfer services.
In recent years, the fleet has also been joined by an 8-metre motorboat, perfect for enjoying the wonderful sunsets of Lake Iseo, while perhaps sipping an excellent Franciacorta wine.
Our boats are available from 20 April to 30 October.
Book and enjoy Lake Iseo with us!
TERMS AND CONDITIONS
Rental period: from April 1st to October 1st
Rental hours: 09.00- 18.30
Low season: from April 24th to June 30th and from September 1st to October 1st
High season: from 01 July to 31 August
The dockyard is open from 09.00 to 12.30 and from 14.00 to 19.30.
Boat bookings must be made at the shipyard or sending a request by e-mail or fax. Telephone reservations are not accepted.
The reservation is valid only upon advance payment of the rental (for single-day bookings) or a deposit equal to 30% of the rental cost (for bookings of several days). The deposit is not refundable.
The payment of the rental must be made before leaving the boat.
Upon withdrawal of the boat a deposit may be required which can be paid by cash, check or credit card.
It is mandatory to give the hirer a copy of a valid identity document and a boat license (if required).
All prices are VAT 22% INCLUDED.
The rental price DOES NOT INCLUDE the fuel consumed.
All boats are equipped with mandatory on-board equipment and are covered by CASKO and R / C insurance.
The boats must be returned to the shipyard within 30 minutes from the set time (IN CASE, please, inform TELEPHONELY the hirer), in perfect conditions of use and clean, practically as are withdrawn from shipyard.
We do not accept advance bookings for half-day rentals.
The half days are only meant in the afternoon hours (from 2.00 to 7.00 pm) and only on weekdays (EXCLUDING JULY AND AUGUST).
No reductions are made if the boats are withdrawn after and / or returned before the scheduled times.
In case of bad weather the boats are not allowed to leave.